AS FEATURED IN: THE EQUESTRIAN STYLIST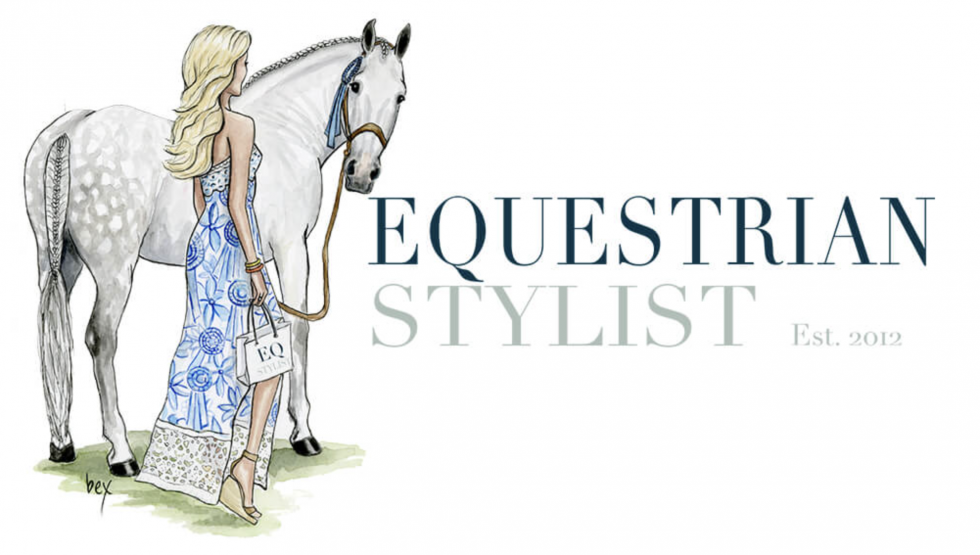 EQUESTRIAN ARTIST Q&A: EMILY HANCOCK
Emily Hancock is a renowned equine fine artist and photographer based in the New Forest, Hampshire. Her work has won many awards and is sold all over the world, she was also acknowledged with a fellowship for her equine photography."My challenge is always to express the perfect balance between the beauty and power of the horses I portray. Traditionally, beauty and power do not sit together easily in our society. However, I feel they can and should. I explore this duality in each layer of my work." – Emily Hancock
Q: Can you give us a brief intro to you and your artwork? How long have you been an equine artist?
A: I am lucky enough to live in a beautiful part of The New Forest with my husband and two
children, an area in southern England which has one of the largest remaining tracts of unenclosed pastureland, heathland, and forest, and where wild horses still roam free. As an artist, I am spoilt for choice and am thankful for this ever-evolving environment that feeds my creative mind on a daily basis. Nature's influence impacts the way I work and the images I produce, bringing me a sense of freedom and curiosity that I use to create new work. It wasn't until about seven years ago that I decided to take the plunge into art photography. It was the best decision I ever made as it has allowed me to be totally unique and create my own style. During this time I have been awarded the highest accolade; a Fellowship; by the British Institute of Professional Photography and won photographer of the year in 2012.
Q: Were you always photographing horses, and if not, when did the equestrian influence begin?
A: I have been surrounded by horses since I was a little girl and have always been passionate about them. I always knew that I wanted to be an artist; I just never knew how I'd channel this passion. I have been a professional photographer for over 15 years, but spent a long time in equestrian event photography, progressing into equine portraiture. My pieces are inspired by the connection I have with horses. Just like people, there are many layers to a horse's personality, and it takes time to uncover each one. Slowly but surely, with time and after building trust, the horse will allow you to see deeper into its soul. I am fascinated by the different aspects of each horse's personality, and how my relationship with each horse that I photograph deepens and evolves.
Q: Can you tell us a little about your creative process?
A: I always plan my creations. An idea doesn't become a reality unless I harness it and carefully cultivate the process underlying the final piece. I always create a detailed storyboard to help guide my ideas, I always have so many ideas that it can be too easy to get overexcited! I have been using mixed media techniques for a few years now. By employing more than one medium to create art, I am able to stretch my creative capabilities by incorporating a range of textures, colours and patterns to my original equine photography pieces, transforming them into something utterly different. I have been exploring the use of beeswax as well as digital techniques. What I love about using mixed media is that when you start a piece, you never know exactly how it's going to turn out. You can never create the same slick of wax, or layer an intricate foliage image over another image, in the same way, more than once…the freedom is amazing!
Q: Is your work featured in any galleries or stores? Which ones? 
A: My work is featured on Saatchi art and Art finder online. I don't exhibit my work in galleries, but hold my own private exhibitions or participate in art fairs across the country in order to promote my work.
Q: What are you working on at the moment?
A: I am currently working on developing my most popular series, The Flower Horse. This was the first time I really experimented with mixed media and layering of textures in my art. I have spent a lot of this year getting inspiration from flowers, plants and the nature around me. I am lucky enough to live in the most beautiful part of The New Forest, so I have been spoilt for choice when it comes to the vibrant colours of the wild flowers that grow around our home. I wanted to combine my love of horses with my new interest in flowers, so I used digital media programmes to layer flower and foliage images upon an equine image of my own. Some layers incorporated flower photography and hand-drawings, and each new edit was printed and re-photographed before more layers were applied on top. It is a fairly lengthy process, but the final products are worth the effort. I can't wait to see how the next pieces turn out!
Q: Anything extra you'd like to share that is unique about you or your art?
A: Another medium I love to create work with is using beeswax, known as Encaustic. My Encaustic series was the first collection where I began to get really creative using alternative materials. I trawled through thousands of fine art images stored on my archives, and shortlisted images with well-defined lines or interesting colours, some of which didn't make the final cut for previous collections – I like to think of it as recycling! Bees wax is so lovely to work with and creates a beautiful finish. Extremely fluid when hot, the wax runs in interesting patterns when dripped across an image, turning viscous very quickly, enabling me to start to mould and scratch away parts of the wax before it dries completely and forms the final piece. Wax is quite tricky to work with, given the speed at which it solidifies, so it takes some dedication to ensure the wax doesn't ruin the piece I'm trying to create.
Q: Are you active on social media? Share your handles, and any hashtags with us! 
I have a Facebook and Instagram account, check out my social media profiles for behind the scenes images and first sneak peeks at new work.
|
Posted on March 22 2023